"Corporate cultures won't change in financial services unless CEOs and Boards are forced to do it" says Campbell Macpherson.
[NB: This article was published in Money Marketing on 7 March 2014. It remains just as valid three years on.]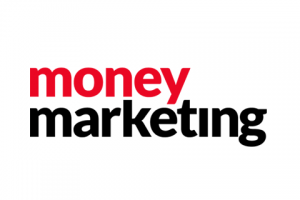 Financial Conduct Authority (FCA) Chief Executive Martin Wheatley's speech at the gloriously-named Worshipful Company of International Bankers last Tuesday was a timely intervention but the FCA must start getting tough if we are going to see a genuine change in the culture in our banks and financial institutions.
Mr Wheatley is right to have serious concerns that economic recovery may drown out the call for culture change at the top end of our industry. This is precisely what will happen unless the FCA is willing to force our banks to change the way they work.
Without clear rules on culture change and genuine penalties for the reticent, too many institutions will simply continue to pay lip-service to the issue – to the continued detriment of their clients and of course the taxpayer, who again will be forced to bail them out come their next financial crisis.
The charge sheet against our banks is long and ugly.
It begins with the acts of 1) selling mortgages to people who couldn't afford to repay them, 2) packaging these up into opaque investment instruments in an attempt to mask the level of risk involved, and then 3) convincing rating agencies and investors alike that these piles of toxic nonsense were actually A-rated investments. To my non-legally-trained mind, these are three unconscionable cases of fraud that in combination brought the Western economy to its knees.
Yet no executive in any bank has been charged with any sort of criminal negligence. This is not solely due to the difficulty of finding conclusive evidence of personal fraudulent behaviour, but also due of a lack of regulatory or political will to take on The City / Wall St in such a direct manner.
The charge sheet continues with the systemic manipulation of the Libor exchange rate, the universal mis-selling of mortgage payment and protection insurance and the mis-selling of interest rate swaps to businesses. "Mis-selling" is such a gentler word than "fraud". The end result is the same of course, with customers conned out of their money by seemingly unscrupulous individuals who were aided and abetted by the sales-at-all-costs culture of the organisations that employed them.
And 5 ½ years since the collapse of Lehman Brothers, very little has really changed, culturally-speaking. Bankers are still earning massive bonuses. Almost 500 Barclays employees enjoyed pay packets of more than £1 million in the last year. Even the serially-disgraced RBS has come out in defence of big bonuses, citing the universal excuse that it is a global war for talent and if they didn't pay their traders outrageous sums, the "talent" would simply ply their trade elsewhere.
I know that every good fib contains a grain of truth, but I can't help but wonder how many of these roles genuinely require such an astronomical remuneration package to deliver the investment results the bank needs. But that isn't the issue …
Through Quantitative Easing (QE), the Bank of England has merely exacerbated the problem; rewarding the banks and bankers who caused the financial crisis with the ability to replenish their balance sheets and bonuses respectively through the selling of hundreds of billions of government bonds.
And the government, too, has done little to encourage the banks to change their cultures. In fact, George Osborne has actively gone into battle with the European Commission on behalf of The City in defence of their right to pay large bonuses.
Let me be clear; I am not against paying people a lot of money when they genuinely add a lot of value to an organisation; the bigger the value, the bigger the pay they deserve. But if the government and the regulator genuinely want to change the culture in our banks and thus avoid another dramatic economic collapse, they must understand that the fact that the City's blatant bonus culture still remains intact is a major sign that culturally speaking, it is "business as usual" for bankers.
Further proof of the lack of genuine desire for culture change is the Economist Intelligence Unit's findings that 53% of financial services executives believe career progression at their firm will be difficult without "flexibility over ethical standards". Un-be-lievable.
Martin Wheatley thinks this suggests some business leaders are still struggling to get their message across. Surely it is far worse than that. Surely it indicates that more than half of our CEOs are simply not seen as being genuine in their desire for culture change. They may broadcast politically-correct sound bites regarding the need to change the way their companies work; about the need to be "aligned to the needs of the customer" … but their people see these pronouncements merely as something you have to say to keep the regulator at bay; something to distract the media until the next boom takes off and all will be forgotten.
According to Martin Wheatley, "The key issue here is how do firms create cultures that are genuinely different from those pre-crisis?"
That bit is actually quite straightforward. Successful culture change requires the adoption of a 7-point checklist, the most important of which is Leadership. A culture stems directly from the behaviour of the organisation's leaders. Leaders must be the first to adopt the new behaviours, leading very much by example. Otherwise the culture simply will never change.
And to get our banking leaders to change will obviously take a great deal more than fine words of encouragement. It will require direct instruction from the authorities.
It's time to bring out the big stick.
Campbell Macpherson.
ALERT!: To be alerted the minute a new blog is posted – follow me on Twitter – click here: @Campbell TCC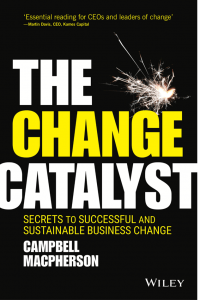 Author of 'The Change Catalyst: secrets to successful and sustainable change'. Available in all good bookstores and in hard back or Kindle from Amazon.com, Amazon.co.uk and Booktopia.com.au.