Campbell Macpherson is an international business consultant, author of The Change Catalyst (2018 Business Book of the Year), adjunct faculty member of Henley Business School and an entertaining, motivational and thought-provoking public speaker and Master of Ceremonies who has delivered keynote addresses for in-house seminars and industry conferences around the world.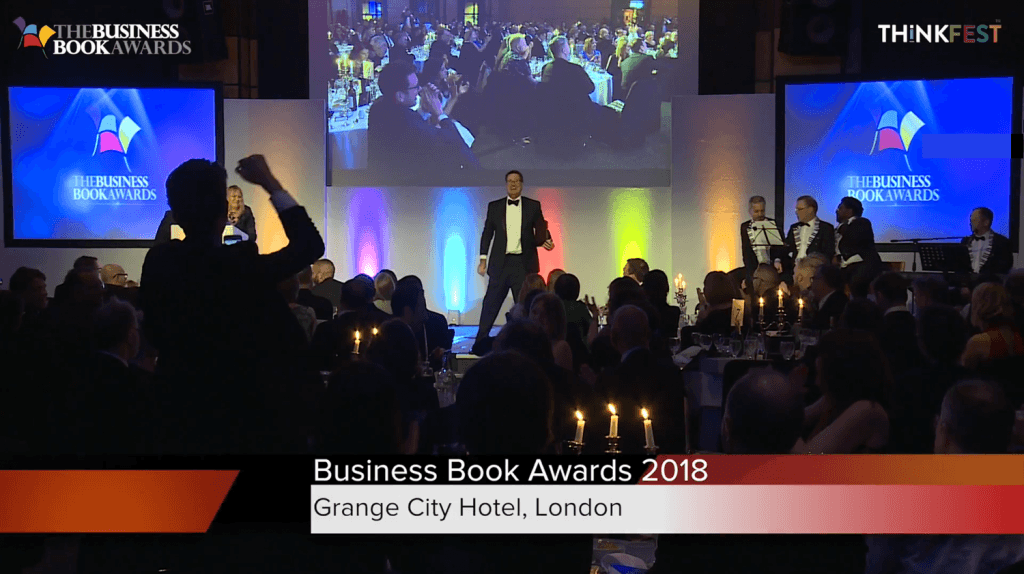 Campbell is also an accomplished facilitator, moderator and lecturer. 
Campbell will work with your leadership team and attendees to ensure they are fully aligned and ready to get the most out of the event.
Download Campbell's Speakers Bio here: Campbell Macpherson Speakers Bio
Book Campbell now for your next event: campbell@changeandstrategy.com
Reviews and Testimonials
U and U Recruitment Client Breakfast, Four Seasons Hotel, Sydney Harbour. Dec 2018.
"Awesome speech this morning! You could tell by the number of people taking notes and photos that the audience was captivated. And we especially loved how you integrated mentions of UandU within the presentation. Thank you!" – Nicholas Tuckfield, GM UandU Recruitment NSW
FS Forum European Executive Summit in St Paul de Vence, Nice – September 2018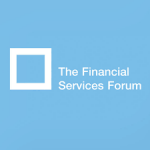 "An exceptional speaker – had the audience attention from the outset – mix of front line experience, great stories and good humour – one of the best I've seen in a long time."  Rohit Talwar, CEO Fast Future
"From the moment Campbell came on stage at the Financial Services Forum European Executive Summit, I knew we were in for a treat!  His humorous, confident, yet self-deprecating style kept us glued to his anecdotes. Change is a constant in our lives and Campbell's wise words were certainly an inspiration to me in the journey I am taking with my business.  It's no wonder The Change Catalyst is business book of the year!  Thank you, Campbell." Fiona Blades, President & CEO, Mesh Experience NY
"Campbell spoke very eloquently at the Financial Services Forum European Summit in September 2018. Faced with a fairly tough audience of outspoken and experienced Senior Brand and Marketing Executives, he had such energy, passion and honesty that we were captivated. Phones were constantly being used – to take photos of his slides, and we ran out of time for questions. He made us think about ourselves and our organisations. A most thought-provoking and enjoyable presentation."  Sasha Dabliz Marketing Director Rothschild Private Wealth
"Campbell, the enigmatic nomadic Australian agent of change and strategy, spoke with humour and zest at the recent European Summit for FS Executives. Campbell has that rare charm of someone that has truly 'seen it all and done it all' whilst maintaining a credible air of humility and sense of forever improving by continually learning himself. He explains his craft and his experiences through the art of engaging, meaningful and relevant story telling. His real-life and personal anecdotes ensure that Campbell keeps his audience riveted and leaning in to hear more. A delightful, thoughtful and scintillating presenter – a delight to listen to and engage with. Who would have thought that change and strategy could be so interesting!" Bradley Gamage, Senior Director, Publicis/Sapient.
Real Estate Results Network 'Principal Advance' conference in Singapore – June 2018.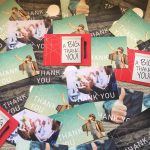 Courtesy of the 'Thank You' cards from the delegates: "Fantastic Session" "Thought-provoking and captivating" "Insightful and engaging" "Inspirational and relatable" "Love the energy!" "Great insights" "Excellent energy" "Super engaging and plenty to think about" "Great content" "Greatly appreciated" "Awesome presentation" "Very insightful and your passion and enthusiasm is very motivating" "Will certainly be implementing your ideas" "Loved, loved, loved your passion and energy" "You were so engaging and so relevant to us!" "Inspirational and timely" "Your insight was amazing" "Fabulously insightful. Huge take-home" "Fantastic thought-provoking day" "Can't wait to read your book!"
Chartwell Speakers' March 2018 Speakers Update: "See what our speakers were up to last week … Campbell Macpherson, Author of the 2018 Business Book of the Year"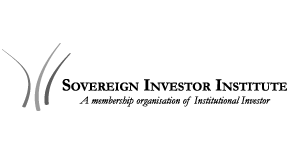 "Excellent work at the Sovereign Investor Institute Global West Government Funds Roundtable. You did an awesome job.  I heard nothing but enthusiastic comments from the delegates." Scott Kalb, Chairman, Sovereign Investor Institute

"You … were … awesome!!"   Tim Wallace, CEO iPipeline after the Executive Luncheon Keynote at iPipeline's Connections conference in Las Vegas.

"Campbell was the keynote speaker at the 2017 European Mortgage Summit. He delivered a fascinating presentation which drew on the insights set out in his book, The Change Catalyst. I've been leading change for over 30 years, including 10+ from the C-Suite and thought I knew everything there was to know on the subject. Campbell opened my mind to a whole new way of thinking and really brings to life the content of his highly practical book." Peter Hill, CEO, Leeds Building Society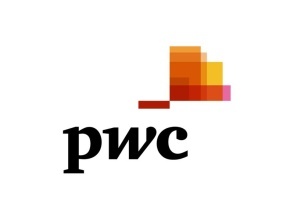 "Exceptional speaker. Campbell's presentation at the M&A Advisor Summit demonstrated a unique ability to blend humor with deep insight into strategy and change leadership. Clearly a leader in his field, he drew his audience in and captivated them with his mix of oratorical skill and obvious subject matter expertise." Steven Klemencic, CFIUS Practice Leader, PwC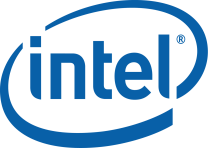 "Campbell is very genuine and brings a lot of realism and practical thinking to his work. His ideas are much more than a 'motivational' speech on change. His session was an inspirational and energising discussion that provided us with the tools and insights to manage change within our department, the wider organisation and in our personal lives as well. I am confident that those who apply his experience-based tips will improve their performance." Rod Evans, EMEA Director, Intel

"We have had Campbell do the motivational, thought-provoking last session at a number of our business leader conferences. With the energy of a whirling dervish, he grabs the audience by their intellectual privates and takes them on a white knuckle ride which shatters their tired paradigms. He then reassembles their thinking and leaves them believing that successful change is possible. All this is done with wit and real life examples. I can only describe it as 'laugh and learn' business therapy." Bharat Sagar, CEO AE3 Media
"Campbell Macpherson does not hold back. At the launch of his book, The Change Catalyst, I was impressed by the energy and passion that he gave to the subject and also by the clarity and ease with which he turned complex and controversial matter into a clear and comprehensible form. His audience awareness was excellent, and with his easy Australian charm even those in the room who were probably guilty of the corporate issues he was articulating were nodding in agreement. Campbell makes you laugh and think at the same time. A thoroughly enjoyable presentation that left me feeling wiser than when I entered the room." Duncan Finnie, Managing Director, MFS Investment Management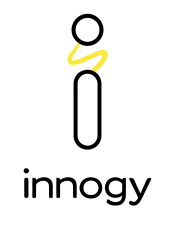 "Campbell is a truly engaging speaker, who delivered a faultless performance. Campbell's technique engaged with the audience and kept them captivated with anecdotes. He portrayed a succinct message throughout the speech, indicating a convincing love for and complete belief in the subject matter." David Munday, UK Group Treasurer, Innogy Business Services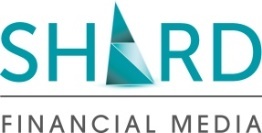 "Campbell is an adroit Chair, using his extensive experience and knowledge as well as the ability to think quickly and react to comment both from panellists and the audience. He carries an event with charm and élan." Luke Broadhurst, Managing Director, Shard Financial Media
"Your moderating was excellent and full of energy, which brought out great content from the panels." Andrew Tosh, Conference Producer, Shard Financial Media

"Your chairmanship was brilliant – best I have ever seen. Thanks for helping make it a great day." Ben Goss, CEO, Distribution Technology

"Campbell is an engaging public speaker who conveys his passion for the subject. He uses tangible examples to illustrate the topics and his key skill is that he manages to make complex topics accessible." Adrian Gibb, Partner Life Sciences, Roland Berger
"I heard Campbell speak at the M&A Advisor Summit in NYC and I wish I could hear his talk again right away. His talk was so engaging and rich with insights that I struggled to decide if I should focus and listen, take photos or take notes, knowing I couldn't do all three at the same time well. I have been a speaker myself at over 200 events and attended many more, and I am aware of the skill and knowledge it takes to stand out and deliver value like Campbell did." Benjamin Joffe, Partner, Hax Venture Capital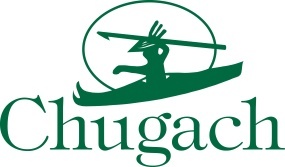 "Campbell Macpherson's presentation "Embracing and Leading Change" at the 2017 M&A Advisor Summit in New York was definitely the highlight of the summit for me.  His presentation was so compelling that I promptly purchased his book "The Change Catalyst" and I am already sharing the insights and strategies with my Executive Leadership Team." Kathleen B. Shreiber, VP Finance, Chugach Government Solutions LLC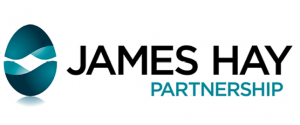 "Campbell is a dynamic, engaging presenter.  Never frightened to challenge his audience, always focused on delivering useful and insightful material with the ability to make the listener think.  You never forget a Macpherson presentation."  Alastair Conway, CEO, James Hay Group

"I've worked with Campbell over a number of years and really like his clear thinking but challenging approach which he gets across in an engaging way. When you listen to Campbell you always learn something." Julia Hobart, Partner, Oliver Wyman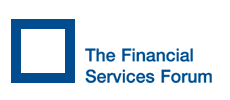 "Campbell had the unenviable task of leading the last hour of our annual Mortgage Summit for senior lenders across the UK. His talk was packed with insight and wisdom and delivered in a fast-paced, highly engaging manner that held the attention of everyone in the room. The following Q&A session was highly interactive when Campbell continued to discuss the quasi-academic subject with humour and passion. The feedback was excellent and it was a great end to the Summit." David Cowan, MD, Financial Services Forum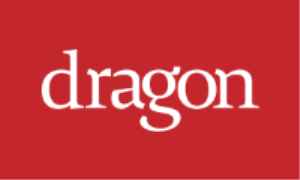 "Being able to explain in simple, direct and actionable language what change leadership actually means is a great skill.  Most firms fail because of their inability to understand what change involves and very often speakers lose their audiences because they do not get the message across.  Campbell has a unique ability to engage and communicate complex ideas in ways which makes them straightforward and relevant.  His in-depth knowledge of change and setting business strategy and his motivational delivery makes him a must for all firms adapting to change in their marketplace."  Stephen Davie, Founder, Bard London (ex Dragon)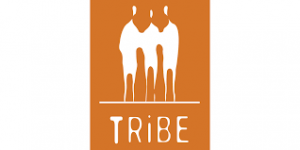 It's not easy to grab and hold the attention of busy Type-A investment leaders. Campbell Macpherson has a passionate, truthful, and powerful message that cuts to the core of what all businesses need: a framework and pragmatic approach to achieve successful change. After he spoke, I watched a swarm of people gather around him eager to learn more: a true testimony to his leadership and expertise." Vern Oakley, author of 'Leadership in Focus and CEO of Tribe Pictures.
Copies of his "essential read" business book, and 2018 Business Book of the Year, 'The Change Catalyst: secrets to successful and sustainable business change', (Wiley 2017) can be made available to every delegate.
Just some of the topics that Campbell can explore with your audience include:
Leading change in the age of AI
Change is inevitable. Successful change isn't.

Mission Impossible: leading change in successful organisations

Why 88% of change initiatives, strategy, mergers and acquisitions fail

Leading and Embracing Change
The Power of Change
How will technological change affect you and your business?
The essential ingredients to successful change
A Change Catalyst: the secret weapon to successful and sustainable change

Is your culture ready for change?

The secrets to elusive M&A success

The peasants are revolting: Widening inequality has gone too far. The backlash has begun.
The Rise of the Machines: AI will make globalisation look like a picnic
Responsible Capitalism: What is it? Why is it needed? What can we do?

The Power of Clarity

Clarity, Culture & Execution

– the secrets to success for any organisation

Execution risk

: the greatest risk of all
'Predicting rain doesn't count. Building arks does.' (with thanks to Australian premier risk mitigation firm www.noahsrule.com.au for the title)

Globalisation

: an ideal example of how not to instigate change
If Brexit was a proper change programme …
Culture change: teaching people to walk in the rain
Values Schmalues

– developing values that genuinely underpin your strategy

The psychology of change

What does a genuine long term investor look like?

. . .
A few speaking highlights:
Upcoming engagements:
Henley Partnerships: 'Mission Impossible – leading change in successful organisations' workshop
Previous engagements:
Sydney: U & U Recruitment – CEO Breakfast Seminar keynote
Henley Business School – Leading Change workshop for Uponor
Zurich: Invesco EMEA – Leading Change workshop
Henley Business School new client: Leading & Embracing Change Pilot
London: Hope & Homes Charity – Leading Change Seminar
St Paul de Vence, Nice: FS Forum European Executive Summit 2018 – leading change keynote
Marrakesh, Morocco: IFSWF Annual Conference – speaker and facilitator. 'What does it mean to be a long term investor?
Singapore: Real Estate Results Network Principals conference – keynote speaker. Leading Change, Embracing Change, What is your DNA?
Cirencester: St James Place Senior Management – Leading Change seminars
London: Sovereign Investor Institute West Roundtable – Keynote Speaker: 'What does it mean to be a genuine long term investor?'
London: Corporate Growth Summit CNBC Interviewing Heinrich Zatlmayer about BlockChain & Crypto-Currencies
Las Vegas: iPipeline US Insurance Connections conference – keynote speaker
Florida: M&A Advisor 'Power of Change' – executive workshop
UK: Leading pension platform: 'Leading Change for Leadership Teams' workshop
Liverpool: Bibby Line Group Annual CEO 'Leading Change' Conference – Keynote Speaker
New York: M&A Advisor Annual Conference & Awards Dinner – Keynote Speaker

Astana Kazakhstan:

International Forum of Sovereign Wealth Funds (IFSWF) – Keynote Speaker
St Paul de Vence, Nice: FS Forum Mortgage Summit – Keynote Speaker
Amsterdam: SWFI Conference – Panel Speaker
London: M&A Advisor Inaugural UK Conference – Panels Moderator
London: The Change Catalyst Book Launch: 'Change is inevitable; successful change isn't.'
London: Private Banking Conference – Owen James: 'Culture change: teaching people to walk in the rain' – Keynote Speaker
UK: Wealth Adviser Conference – Owen James: 'Building an effective advisory practice' – Keynote Speaker
London: Distribution Technology Annual Industry Conference: MC and Keynote Speaker: 'Building a change-resistant practice'
UK: Sesame Adviser Roadshows: Keynote address at innumerable venues.
Fiji: CASE Asia Pacific: Keynote address: 'Creating Raving Fans in your business'.
Worldwide: MC and facilitator for innumerable client workshops, conferences and round-table sessions
Download a PDF of Campbell's speakers bio here: Campbell Macpherson Speaker Bio.
Disruptive TV studios, London, Sep 2018. 
'How we react to change' (9 min)
The Change Catalyst Book Launch. 18th May 2017 IOD London.
Overview (2 min)
Live at The Metropolitan Club, New York. Nov 2017. M&A Adviser. 
'Leading & Embracing Change' (28 min)
2018 Business Book of the Year interview. Russell Square, London.
Duration 7 mins
2018 Business Book of the Year Awards. London.
Duration 7 mins
The full book launch speech. IOD, London.
Duration 16 minutes
'What is a Change Catalyst?' IOD, London.
Duration 1:20
'People don't like change' IOD, London.
Duration 1:57
'Emotion trumps logic every time' IOD, London.
Duration 2 minutes
'Values Schmalues' IOD, London.
Duration 2 minutes
'Change-ready culture' IOD, London.
Duration 1:31