Campbell Macpherson is an entertaining, motivational and thought-provoking public speaker and Master of Ceremonies who has delivered keynote addresses for in-house seminars and industry conferences around the world.
He is also an accomplished facilitator and business advisor. 
Download a PDF of his experience and services here: Campbell Macpherson Experience & CSI Propositions
Campbell can help you prepare for your event to make sure it lives up to your expectations – and that it delivers the business outcomes you require.
Campbell can work with your leadership team and all of your people to ensure they are aligned and ready to get the most out of the event. He can then work with you and your team after the event to make sure the momentum continues.
Copies of his new 400-page business book, 'The Change Catalyst (secrets to successful and sustainable business change)', published by Wiley can be made available to every delegate.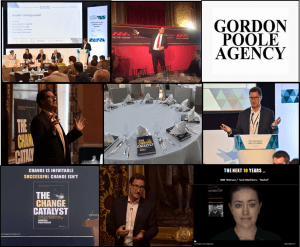 Just some of the topics that Campbell can explore with your audience include:
Change is inevitable. Successful change isn't.
Why 88% of change initiatives, strategy, mergers and acquisitions fail
How will technological change affect your business?
The essential ingredients to successful change
A Change Catalyst: the secret weapon to successful and sustainable change

Is your culture change-ready?

The secrets to elusive M&A success

Brexit: How did we end up here? Why everyone will be disappointed by the 2019 Brexit deal
The peasants are revolting: Widening inequality has gone too far. The backlash has begun.
Automation: The 'rise of the machines' will make globalisation look like a picnic

The power of Clarity

Clarity, Culture & Execution

– the secrets to success for any organisation

Execution risk

: the greatest risk of all
'Predicting rain doesn't count. Building arks does.' (with thanks to Australian premier risk mitigation firm www.noahsrule.com.au for the title)

Globalisation

: an ideal example of how not to instigate change
Brexit: Implications what implications?
The truth about immigration, globalisation and automation that no politician is brave enough to admit.
Culture change: teaching people to walk in the rain
Values Schmalues

– developing values that genuinely underpin your strategy

Why people don't like change
What a good strategy looks like
What a good Exco looks like
Case studies of people who are transforming entire industries
. . .
A few speaking highlights:
Campbell has been speaking and facilitating groups large and small for three decades, including:
Bibby Line Group Annual CEO 'Leading Change' Conference – Keynote Speaker
M&A Advisor Annual Conference & Awards Dinner, New York – Keynote Speaker
International Forum of Sovereign Wealth Funds (IFSWF), Astana Kazakhstan – Keynote Speaker
FS Forum Mortgage Summit, Nice France – Keynote Speaker
SWFI Conference, Amsterdam – Panel Speaker
M&A Advisor Inaugural UK Conference – Panel Moderator
The Change Catalyst Book Launch: 'Change is inevitable; successful change isn't.'
Private Banking Conference – Owen James: 'Culture change: teaching people to walk in the rain' – Keynote Speaker
Wealth Adviser Conference – Owen James: 'Building an effective advisory practice' – Keynote Speaker
Distribution Technology Annual Industry Conference: MC and Keynote Speaker: 'Building a change-resistant practice'
Sesame Adviser Roadshows: Keynote address at innumerable venues.
CASE Asia Pacific: Keynote address: 'Creating Raving Fans in your business'.
MC and facilitator for innumerable client workshops, conferences and round-table sessions
Comments from clients and audience members:
"I was watching our delegates. They were on the edge of their seats."
"Excellent speech – not just the content but also your engaging delivery."
"That was absolutely brilliant!"
"You were a whirling dervish."
"You captivated the audience – and this is a tough crowd!"
"Excellent speech. Thought provoking."
"Your chairmanship was brilliant – best I have ever seen. Thanks for helping make it a great day."
"Great speech."
"Very impressive."
"I have been through so many changes. You nailed why very few of them succeeded."
"Best speaker of the whole day."
"Best speaker of the entire roadshow"
The Change Catalyst Book Launch. 18th May 2017 IOD London.
The full speech (16 minutes)
Keynote speaker and public speaker
What is a Change Catalyst? (1:20)
Keynote speaker and public speaker
People don't like change (1:57)
Keynote speaker and public speaker
Emotions trump logic every time (2:00)
Keynote speaker and public speaker
Values Schmalues (2:00)
Keynote speaker and public speaker
Change-ready culture (1:31)